Message
from
the
President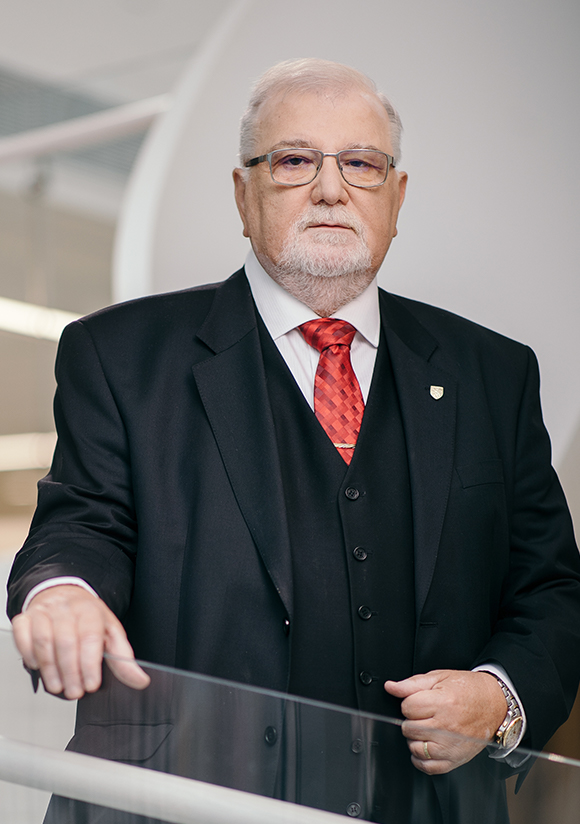 Dear Friends,
Industry is one of the key sectors of the Czech economy. It has shown its resilience, power and importance many times. The last time in 2020 during a crisis caused by the Covid-19 pandemic. Despite many restrictions, our industrial companies managed to adapt quickly to the new situation and during these difficult times remained the powerhouse for the Czech economy.
The Confederation of Industry of the Czech Republic is a proud promoter of Czech industrial companies' interests. It follows a more than a 100-year tradition of the first Confederation of Czech Industrialists founded by the most prominent Czech businessmen in 1918 even before the formation of independent Czechoslovakia. In 2020, the Confederation of Industry marked 30 years since its reestablishment after the fall of socialism.
What sets us apart from other similar organisations is particularly a fact that we unite sectoral associations as well as leading businesses. This makes us the most important lobbying organisation in the country. We are a partner of highest-ranking officials, the Government, regional governments, trade unions, research institutions, technical universities. We are officially endorsed to propose amendments to new legislation and other legal norms. We are able to influence political decision making and, often, to minimize effects of wrong government decisions. We want the state to function efficiently without over-complicated legislation; we want an environment friendly for business and for Czech and international investors.
Our wide-ranging membership base gives us an advantage of being able to balance out different interests and provide a cross-sectoral perspective. We are major players in addressing issues of the energy sector. We promote reasonable changes in the labour market. Without our continuous pressure to tackle a dramatic shortage of technically educated workers, no progress would be possible. Our priority topics are digitalisation and Industry 4.0, development of artificial intelligence, education, export promotion, research, development & innovation. All of these are required by our companies to innovate their products and services and to increase their added value, come up with new business models, capture new rising markets, and as a result, offer stable and worthwhile employment to millions of people.
We are a partner of the Government and the trade unions in social dialogue, in which we managed to establish a strong position. Our goal is to strengthen our role even in regional tripartites.
We lobby in Brussels, where we are a member of the European national confederations family united under the Confederation of European Business (or BusinessEurope). The European Joint Market is a key area for our businesses. Through the involvement in European cooperation, we are better able to advocate a barrier-free single market for Czech exporters.
Every year we hold a large number of events ranging from expert seminars and conferences to round table discussions and surveys. We help exporters open doors to new international markets by organizing trade missions with high-ranking government officials. We also participate in organizing incoming international visits and high-level meetings.
The Confederation of Industry represents tradition, professionalism, and a strong business interests lobby. It is an association of those who want to work towards a higher competitiveness and prosperity of the country. We make persistent efforts for the Czech Republic to return to the top 20 most competitive economies in the world.
Jaroslav Hanák
President of the Confederation of Industry of the Czech Republic

back