Confederation
hosted
BusinessEurope
Internal
Market
Committee
The Internal Market Committee (IMCO) is a key body of BusinessEurope, the confederation of European business, which deals with the state of play and policy developments in the EU Single Market and has six working groups on the digital economy, transport, better regulation, public procurement and the free movement of goods and services. Its representatives were welcomed by the Confederation of Industry of the Czech Republic on 16 March in Prague.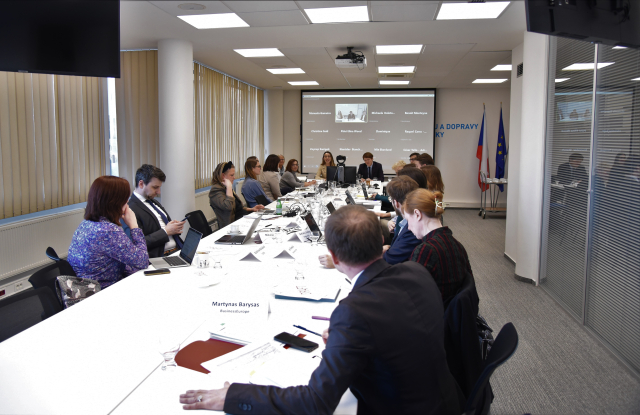 The Internal Market celebrates 30 years of its existence this year and its proper functioning is the basis for the prosperity of European companies and the competitiveness of the EU. It is at this crucial time that the Confederation of Industry welcomed Internal Market experts from all over Europe to Prague for the first time ever. The meeting was chaired by Jana Hartman Radová, Chair of the Committee and the Confederation's Permanent Delegate in Brussels, who has chaired the Committee for the second year. The Confederation's delegation was led by Vice President Milena Jabůrková. Both representatives of the SP CR stressed the importance of cooperation at the European level and the strong voice of BusinessEurope in Brussels, where together we are fighting to create more favourable conditions for business, but also the need to ensure competitiveness, reduce regulatory burdens and remove barriers in the internal market.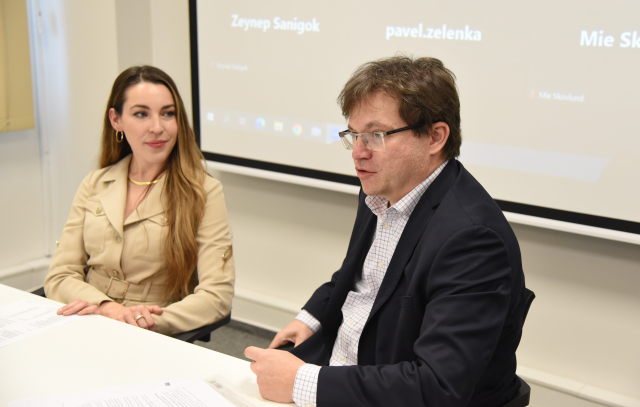 In addition to representatives of BusinessEurope, committee members from BusinessEurope member associations across Europe and chairs of the working groups, the meeting was also attended by guests from the Ministry of Industry and Trade of the Czech Republic, namely Deputy Minister Petr Očko and Director Martin Bednář. Building on the fresh experience of the Czech Presidency, they discussed, among other things, the dynamics of the Single Market and related policy discussions in the Council, but also, for example, the overall EU legislative environment in the digital area and technological sovereignty.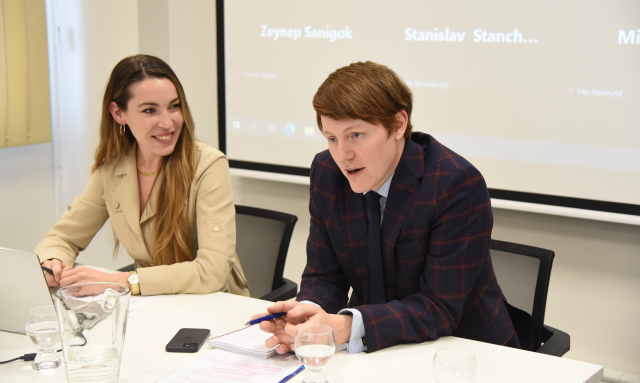 The Committee's discussion also focused, for example, on developments concerning the Single Market Emergency Instrument, the Single Market Annual Report 2023 and the Commission's just published Communication on the 30th anniversary of the Single Market. The risk of fragmentation of the internal market and the need to tackle the excessive burden of ever new regulation on business, which hinders European companies from competing both domestically and globally, were highlighted several times. The Committee in Prague therefore also discussed further strategic steps that European business will take in the interests of the Internal Market and competitiveness.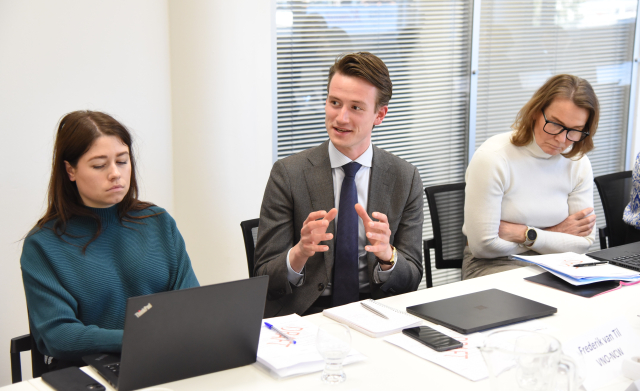 Mikuláš Nozar
/

section Aktuálně
back