Association of Research Organizations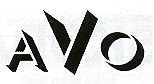 AVO is the only organization in the Czech Republic representing applied research. Founded in 1993 AVO has more than 80 members with more than 8000 researchers.

AVO key role is to promote the Czech applied research, development and innovations on both national and international level and help to bring the R&D results into the business.
Smetanovo nábřeží 195/5
Staré Město
110 00 Praha
50°1'39.35"N, 14°25'50.787"E
Reg. ID:
00546151
VAT ID:
CZ00546151
Phone:
+420 241 493 138
Fax:
+420 241 493 138
avo@avo.cz
More information available only to members of Confederation
If the shown information are not up-to-date, please, contact the member database administrator using e-mail at: lcechova@spcr.cz
back