Association for Information Technologies and Telecommunications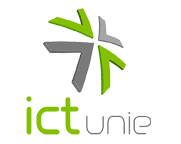 ICT UNIE (ICTU) is a professional association of companies active in the field of information technology and electronic communication. ICTU represents the Czech Republic's ICT industry and asserts the effective use of ICT in all areas of life. It sees it as a necessary step towards building an innovative knowledge society.

ICTU's objective is to significantly contribute to the development of the Czech Republic's economy so that it can gain a competitive edge.
Na Florenci 2116/15
Nové Město
110 00 Praha
50.0891556N, 14.4353119E
Reg. ID:
67982492
VAT ID:
CZ67982492
More information available only to members of Confederation
If the shown information are not up-to-date, please, contact the member database administrator using e-mail at: lcechova@spcr.cz
back